E. LEO BARRY
1985 INDUCTION TO THE RHODE ISLAND AQUATIC HALL OF FAME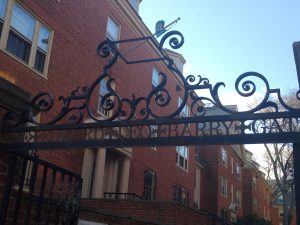 Leo established himself as one of the nation's finest swimming coaches during his 18 years as coach of Brown University. In 11 of 18 seasons, Barry's teams won the New England Intercollegiate Championship meet, including an unprecedented nine straight New England titles between 1932 and 1940. Coach Barry produced swimmers who ranked with the very best, such as Mark Coles, Ray Hall, Frank White, Bill Lewis, Fred Lee, Matt Soltysiak, Bob Schaper, and Carl Paulson.
A native of East Providence, young Leo Barry was the top swimmer of his day in this section. After graduating from East Providence High School, he attended Mt. St. Mary's in Emmittsburg, Maryland, then enrolled at Mt. St. Joseph's College in Baltimore to prepare for a medical degree. World War I interruped his plans, with Leo serving in the Army. After the war he coached at Mercersburg Academy in Pennsylvania, where he had outstanding swim teams. He became the head coach at Brown University in 1924, and his most cherished victory came in 1939, when his Bruins ended Harvard 's long winning streak at Cambridge.
It should be noted that Leo Barry was only the third man in the country to become a Red Cross worker in the field of life saving.
He was president of the College Swimming Coaches Association in the time of his unexpected death at Camp Wallula in New Hampshire in 1943.
At the time of his death, the Brown Athletic Director, Wally Snell said: "Leo had a great technical knowledge of the sport and a broad human interest in his boys. He was a second father to many of them. Leo was probably the least criticized coach in Brown history, some thought him to be the best."